Canvas Bag w/ Nylon Strap 14" X 13"
3-3-9
Canvas Bag w/ Nylon Strap 14" X 13"
This quality tote bag comes with a lowest price guarantee. It's made to last years of use with its reinforced stress points, heavy canvas and durable fabric. Go for a solid color, or choose for different colored handles for a more unique look.
Specification:
Natural color body
Strap Material: 100% Polyester
Available Strap Colors: Black, Grey, Khaki, Maroon, Yellow Gold, Emerald Green, Red, Royal Blue
Features:
Heavy Canvas Tote Bag
Contrast Web Handles
Reinforced at stress points for durability
Quantity
minimum quantity: x available in bundles of: x Product ordered in bundles.
Shipping
Shipping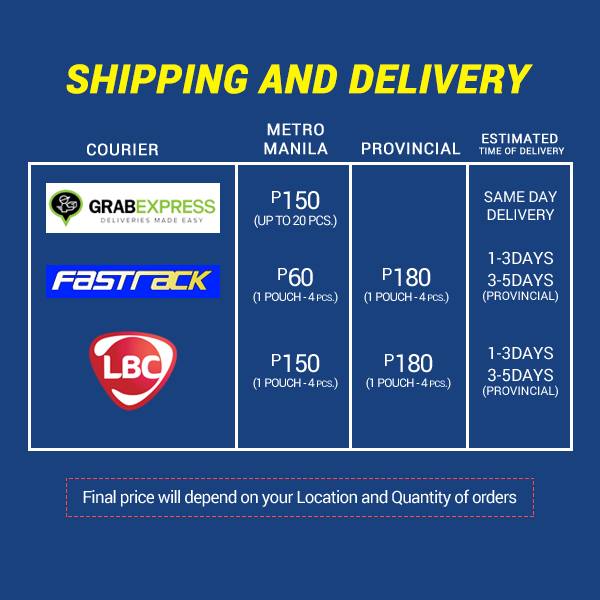 Quantity Breakdowns
Quantity Discounts for Sublimation
As Low As 168 PHP*
As Low As 168 PHP*
As Low As 168 PHP*
Quantity
1
12
Price ea.
196 PHP

*

168 PHP

*

Price ea.
196 PHP

*

168 PHP

*

Price ea.
196 PHP

*

168 PHP

*
Quantity Discounts for Transfer
As Low As 224 PHP*
As Low As 224 PHP*
As Low As 224 PHP*
Quantity
1
12
Price ea.
252 PHP

*

224 PHP

*

Price ea.
252 PHP

*

224 PHP

*

Price ea.
252 PHP

*

224 PHP

*