Pouch w/ Handle & Black Zipper
Pouch w/ Handle & Black Zipper
This 100% cotton pouch with handle is an ideal way to store your hand tools, sporting goods, electronic accessories and all your miscellaneous stuff. Super strong and soft, easily fit into your suitcase, handbags or backpack.
Features:
Made from 100% cotton 16oz super strong quality canvas.
Zipper closure keep contents clean and secure
Size: 4" by 6" with Handle
Quantity
minimum quantity: x available in bundles of: x Product ordered in bundles.
Sizing
Size Guide
| | Pouch | Pouch |
| --- | --- | --- |
| Height | 4" | 6 |
| Width | 6" | 8" |
Shipping
Shipping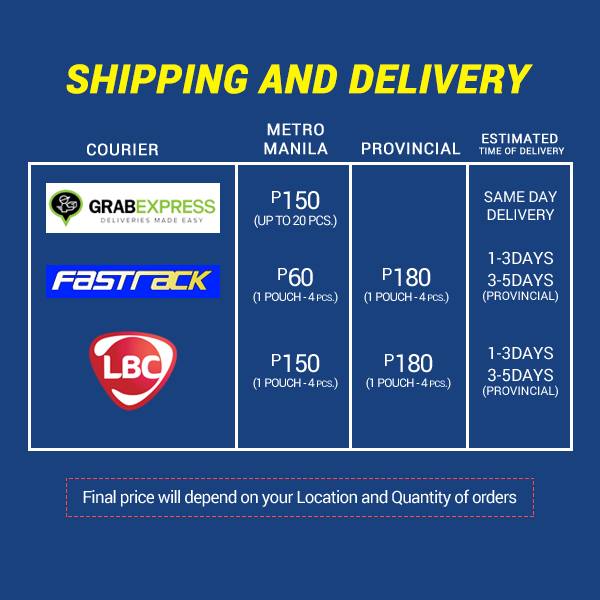 Quantity Breakdowns
Quantity Discounts for Sublimation
As Low As 115 PHP
As Low As 115 PHP
As Low As 115 PHP
| | | |
| --- | --- | --- |
| Quantity | 1 | 12 |
| Price ea. | 125 PHP | 115 PHP |
| Price ea. | 125 PHP | 115 PHP |
| Price ea. | 125 PHP | 115 PHP |
Quantity Discounts for Transfer
As Low As 140 PHP
As Low As 140 PHP
As Low As 140 PHP
| | | |
| --- | --- | --- |
| Quantity | 1 | 12 |
| Price ea. | 150 PHP | 140 PHP |
| Price ea. | 150 PHP | 140 PHP |
| Price ea. | 150 PHP | 140 PHP |