GE-805
*MINIMUM OF 50 PCS PER COLOR*
Style-up your desk with Transfer it's GE-805 Ballpen.
Features:
Sleek colorful plasitic barrel with ringed grip
Slender barrel design
Polished chrome-plated nose and end-pieces
Clip holds the pen securely in place
Straightforward stylishness gets noticed everywhere
Black ink ballpoint pen,write smoothly
Ideal for banks, retailers, office lobbies, hotel lobbies, tuition offices, etc.
Quantity
minimum quantity: x available in bundles of: x Product ordered in bundles.
Shipping
Shipping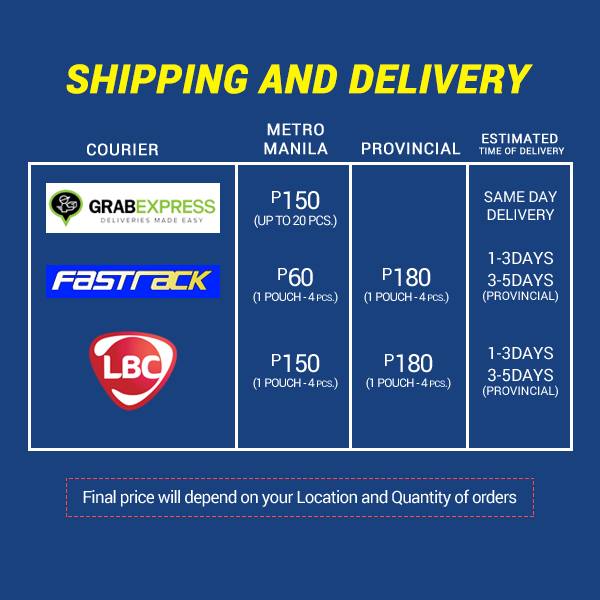 Quantity Breakdowns
Quantity Discounts
As Low As 13.44 PHP*
As Low As 13.44 PHP*
As Low As 13.44 PHP*
Quantity
50
100
500
Price ea.
20.16 PHP

*

16.80 PHP

*

13.44 PHP

*

Price ea.
20.16 PHP

*

16.80 PHP

*

13.44 PHP

*

Price ea.
20.16 PHP

*

16.80 PHP

*

13.44 PHP

*